April 23 – May 14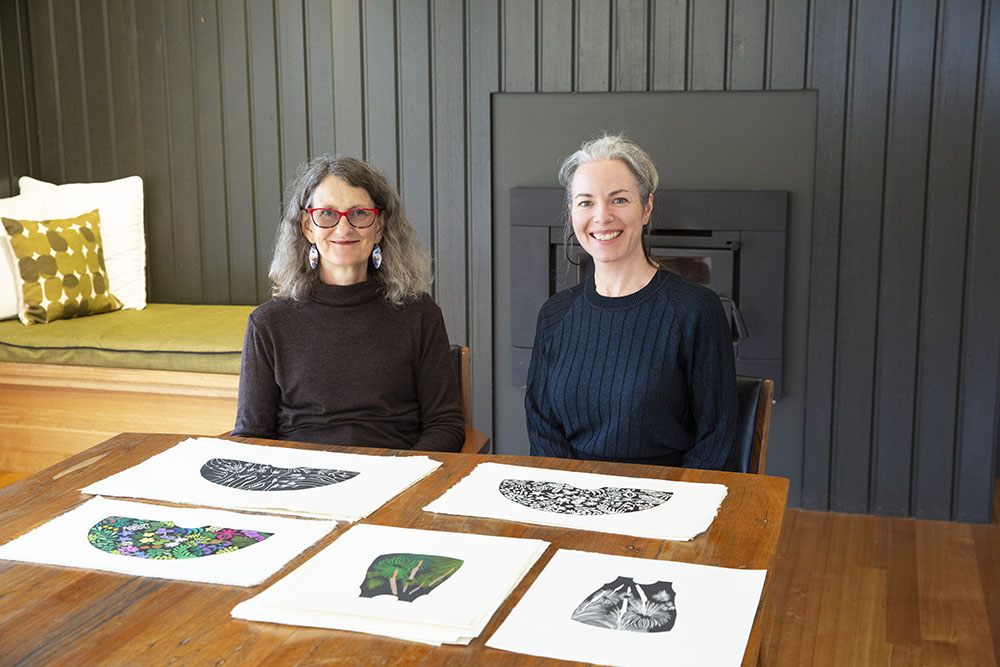 During a recent bushwalk on Arthurs Seat, artist Hannah Lewis felt a rising tide of despair.
The picturesque bushland she was looking across is currently slated by a charitable trust, the Ross Trust and the company it owns, Hillview Quarries, for the biggest quarry the Mornington Peninsula has ever seen. Under their plan, up to 94 acres of bushland – equivalent to 21 MCGs – will be blasted for a new granite quarry. The land is habitat for koalas and 27 other endangered or threatened native species.
"It's hard not to be overwhelmed by anger and a sense of hopelessness," Lewis says. Instead she's turned to art.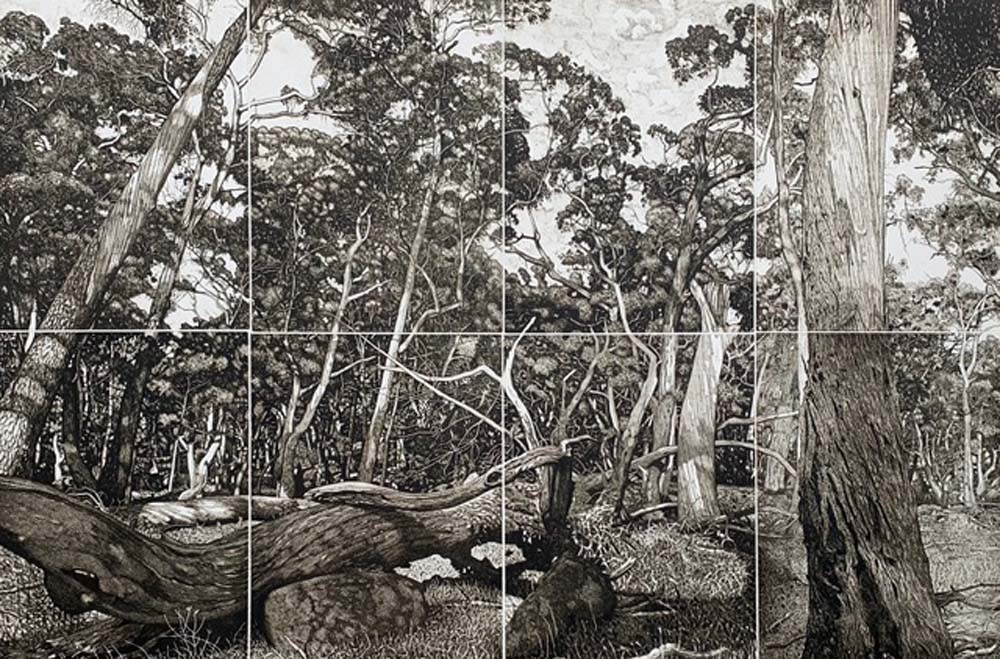 The work of more than 70 renowned contemporary artists comes together in HOLDING GROUND, an online art exhibition to raise funds and awareness for the Save Arthurs Seat campaign to stop the quarry. The exhibition will run from April 23 to May 14.
HOLDING GROUND curator Penelope Gebhardt from Silver Leaf Art Box reached out to the local and broader art community. She says that many of the artists she approached have a personal link to the area and their generosity and passion has been inspiring.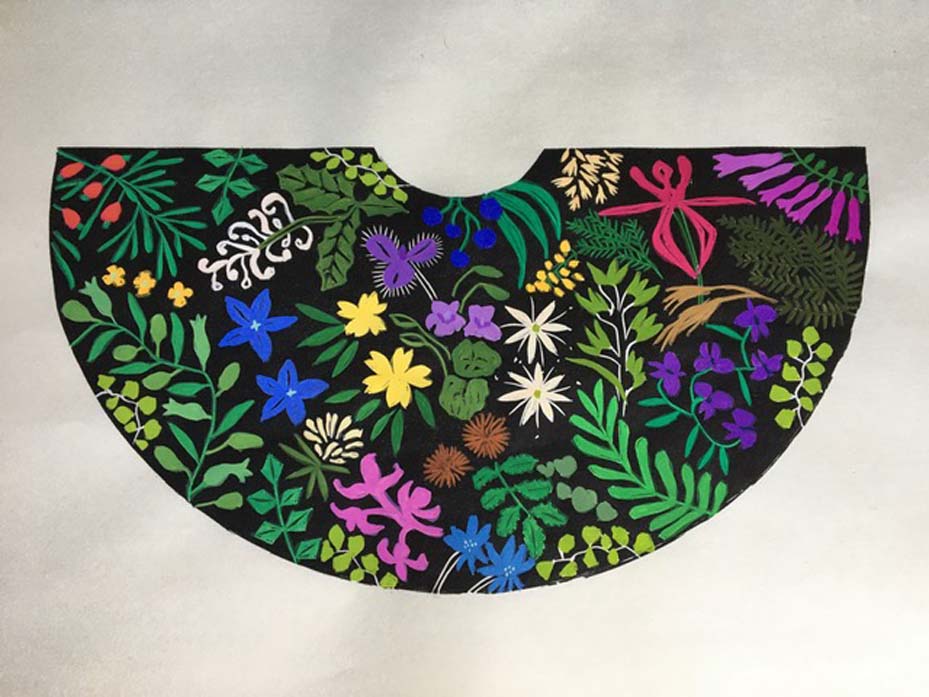 "It's very exciting to bring art to the centre of the fight to Save Arthurs Seat – the participation of the incredible artists and the support of our partners and sponsors is creating a beautiful swell of momentum and we hope it continues to grow."
Recently returned to Australia from The Hague, artist Belinda Fox's major work What goes around II is featured in the exhibition. This work was a finalist in the 2021 Mornington Peninsula Regional Gallery's National Works on Paper Prize. Here, Fox uses the digital print medium to explore concepts of balance in an unstable virtual world where desire and reality are untethered.
Award winning printmaker David Frazer will be exhibiting a remarkable 8-plate etching titled The tangled wood (composition I) which draws the viewer's attention to the idiosyncratic character of trees. It took the artist 6 intensive months to create this etching, which is based on the landscape at Mount Alexander, Victoria.
Created especially for the HOLDING GROUND exhibition, Lewis's Wonga Cape linocut depicts a cape decorated with the plants that grow on the site of the proposed quarry.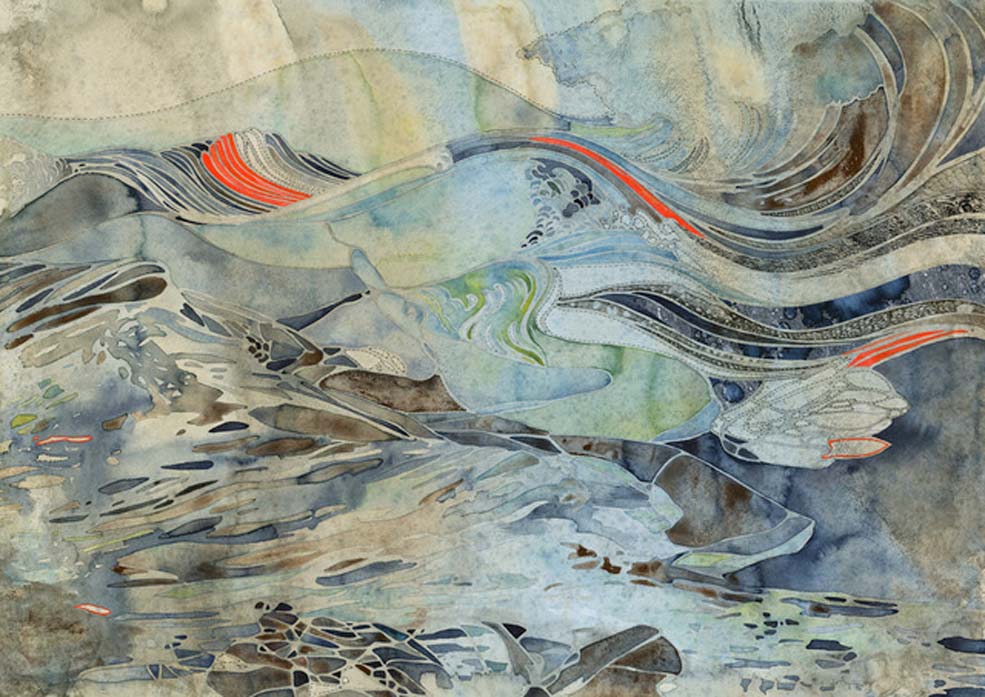 "By sharing what is there, the kangaroo and wallaby grasses, maidenhair fern, beautiful plants such as the threatened spider orchid, I'm hoping that it will increase awareness of what stands to be lost," she says.
Gebhardt says, "The funds from HOLDING GROUND will be critical in the fight to save this precious area from destruction. This exhibition presents people with a unique opportunity to take powerful action by making a donation or acquiring an artwork by a leading contemporary artist."
---
HOLDING GROUND is proudly bought to you by Silver Leaf Art Box, Merricks General Wine Store and Montalto.
ONLINE EXHIBITION: silverleaf-artbox.com.au
APRIL 23 – MAY 14
Viewing of artworks can be arranged by appointment
ENQUIRIES:
E: info@silverleaf-artbox.com.au
P: 0422 132 525