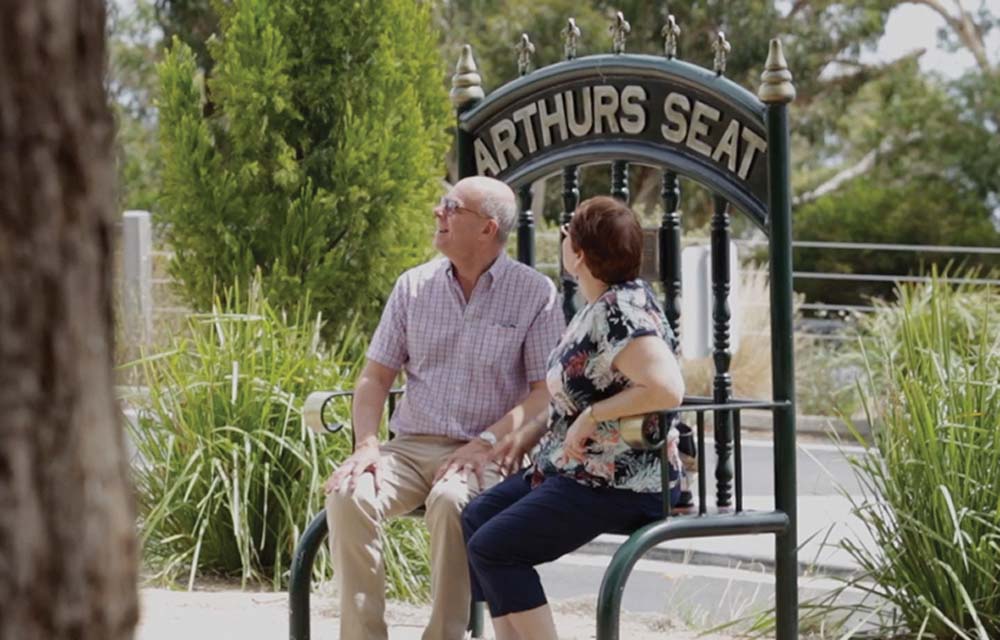 Gliding quietly through the sky in an aerial gondola at Arthurs Seat Eagle, you could be forgiven for thinking you've been transported a million miles away, rather than just an hour out of Melbourne. With uninterrupted views, framed by swaying manna gums, grazing kangaroos and the trace of distant coastlines, you are immersed in a truly majestic Australian landscape.
Named in honour of the wedge-tailed eagle, indigenous to the area and revered in local Aboriginal lore, the gondola experience is one of flight. You'll soar above and past the trees, travelling in comfortable, all weather and fully accessible cabins. It's an awe-inspiring journey passing over the beautiful Arthurs Seat State Park, ascending to the summit, 314 metres above sea level.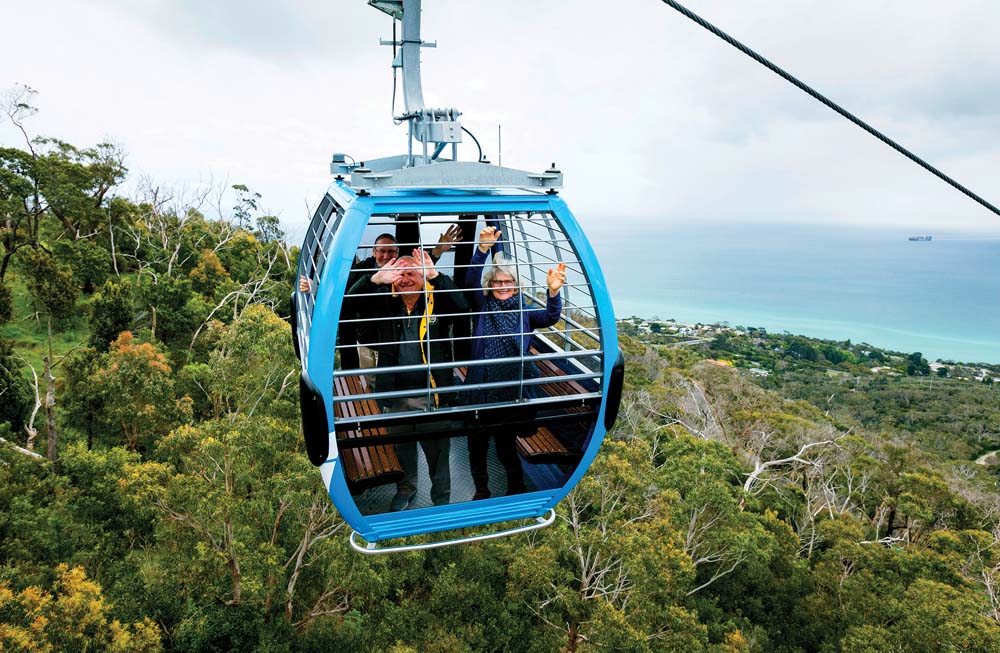 At the top enjoy a quality, casual dining experience at The Eagle Café. With amazing views from nearly every table and an expansive outdoor deck there's plenty of room to sit with a coffee and a snack or even a local wine or beer. Among the interactive displays you'll also find locally-made and inspired giftware as well as traditional souvenirs to remember your visit by.
Taking a stroll around the summit area you can explore the nearby Seawind Gardens or look out across the Mornington Peninsula from one of the many viewing platforms. For a fun family photo there's the 'Arthurs Seat the Third' cast iron chair in the summit gardens to sit upon as well as a replica seat from the original 1960's chairlift at the Base Station.
The Eagle offers a relaxing experience, steeped in history and surrounded by nature.
SENIORS FESTIVAL OFFER
This October we'll be celebrating the Victorian Seniors Festival with our signature Devonshire Tea offer.
All you need to do is present your Seniors Card and mention this special at the ticket box to receive a return gondola flight and a Devonshire Tea for just $16.50 per person.
Valid Monday to Friday only from 1 – 31 October 2019.

Need to Know:
Open daily from 10am (excl Christmas Day)
Base Station: 1085 Arthurs Seat Rd, Arthurs Seat VIC 3936
Summit Station: 795 Arthurs Seat Rd, Arthurs Seat VIC 3936
A return trip takes approximately 30 minutes but average length of stay is 2 hours as visitors enjoy the café and nearby walks in the parklands.
Ticket costs are:
$24 Adults, $15 Child and $21 Seniors/Student.
Tel: 03 5987 0600
Email: info@aseagle.com.au
www.aseagle.com.au