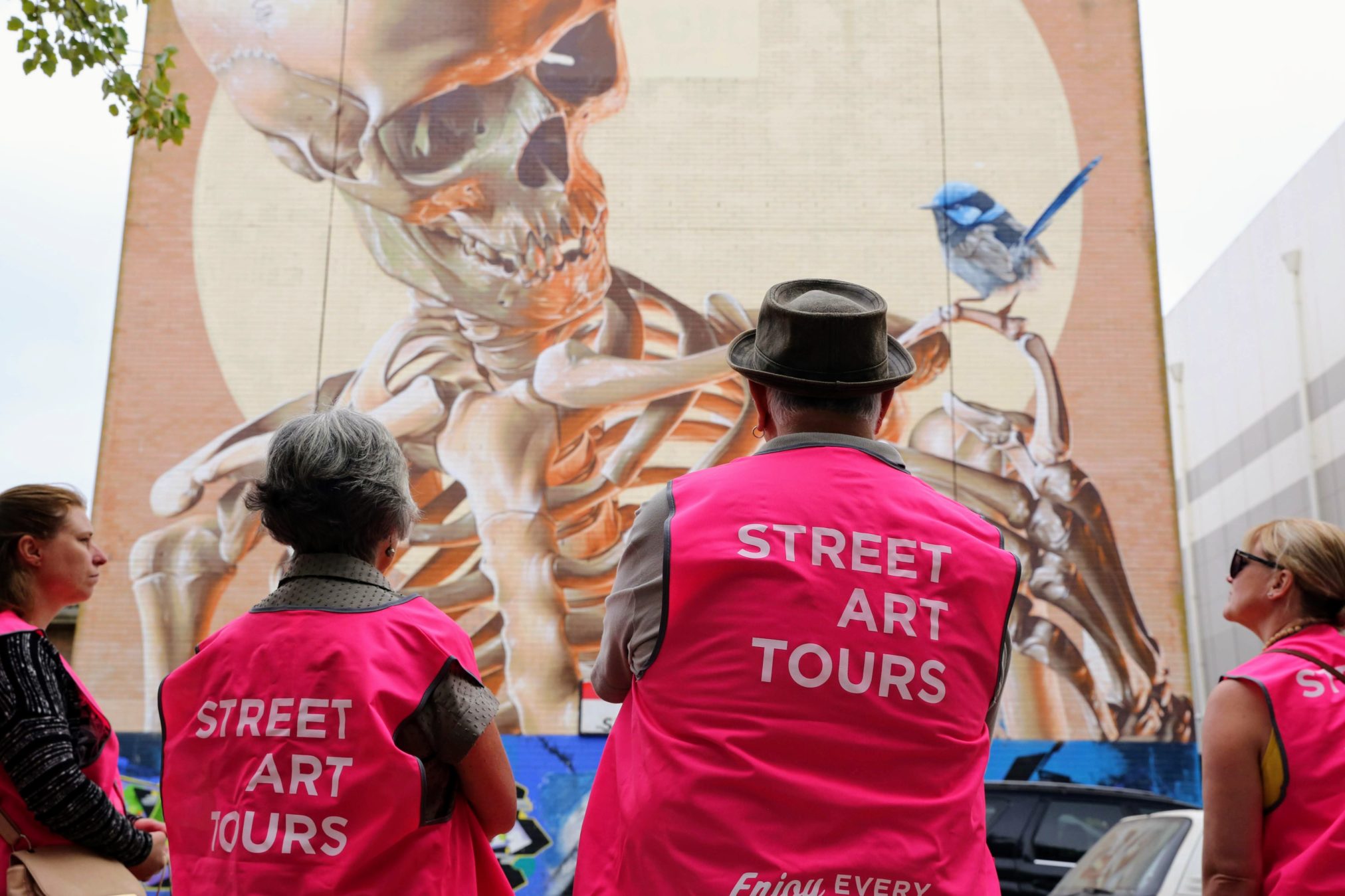 Sunday August 11th
Take a tour through Frankston's laneways and streets to find out how artists are shaping Frankston's urban identity by creating unique pieces of public art for everyone to enjoy.
Guided Tours last 1.5 hours.
Cost: $10 per person, including coffee, tea or hot chocolate
Frankston Library forecourt, 60 Playne Street, Frankston.
Ph 1300 322 842