Artisan's Alley at 17 Main Street is a brand new retail experience featuring the best of hand made unique products. With a range including homewares, artworks, skincare, jewellery, clothing, candles and furniture there's a lot to explore and find.
There's a real local friendly vibe to this shop and it's intriguing to explore. Each artisan has their own area so it's a pleasure to walk through the store, poke into the rooms and find items that are entirely unique. These are carefully crafted high quality items, so you can treat yourself, enhance your home décor, or find a memorable gift.
The artists and makers also work the store so you can meet the creators, hear how they are inspired and where the materials and designs are sourced. For most of the members this is the first venture into a brick and mortar shop but you may recognise a few products and faces from local markets. This is a fantastic opportunity to both shop local and support local.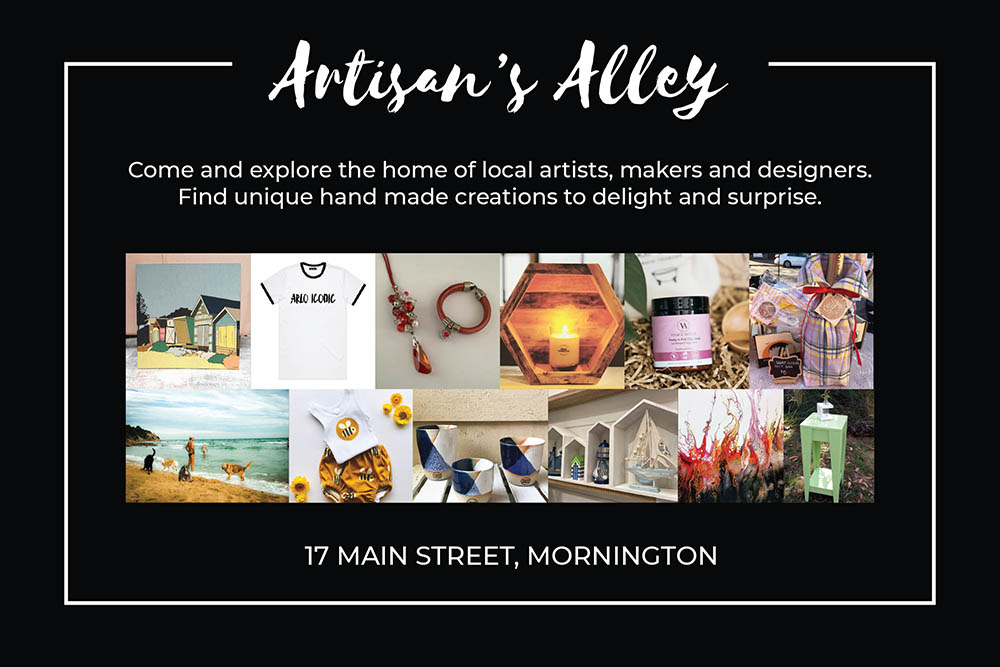 Artisan's Alley is open 6 days a week 10am to 5pm Tuesday to Saturday, 10am to 4pm every Sunday and it's an ideal place to browse whilst waiting for a coffee order at Store Fifteen café next door.
A. 17 Main Street Mornington
E. jeremy@worthingtonassoc.com.au
M. 0418 161 618
Peninsula Essence, Explore Local this Winter – June 2021
*Opening times may very at this time. Confirm with venue regarding COVID-19 density number restrictions.