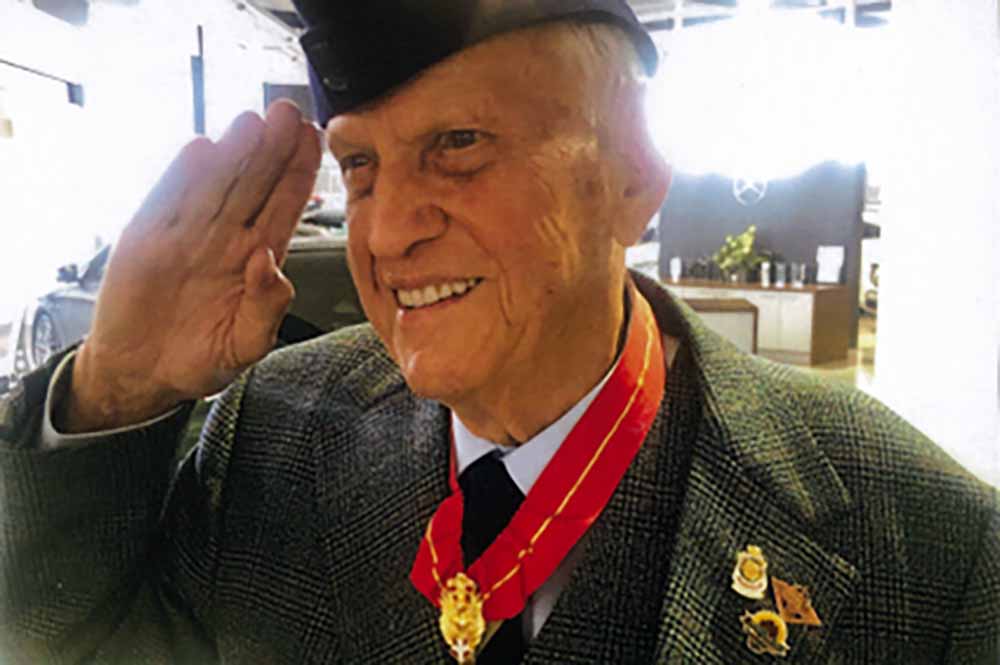 Alan Day was 18 years old when he started serving in the Royal Australian Air Force (RAAF) in the bombing of Darwin, and says he's very proud to continue supporting those affected by it.
The 99 year old is President of the Darwin Defenders Association (Melbourne Chapter), and plans to be President for as long as he can.
"It's a great honour (to be President) because I was leading the team to protect Darwin from the bombing."
Alan was a Medical Orderly and played an important role in coordinating care and feeding assistance to armed forces and Australian citizens.
He has accumulated eight honours and decorations in his lifetime, and said the warm reception he received at The Mornington Retirement Village was very lovely.
"The staff and residents here are very kind.  They all know that I am a returned serviceman, and are very thankful for what I've done for Australia and give me lots of credit for that," Alan said.
In 2019, The Mornington became part of Southern Cross Care, a not-for-profit organisation that has been providing quality aged care and retirement living services to Australians for more than 50 years.
The Mornington is an established vibrant community and also delivers home care packages within the region.
Alan said he has 'everything I need' at The Mornington.  "It's a beautiful place and I feel really comfortable here. I feel like I can always ask for help, and that's really important to me, because at the same time I still feel independent."
---
For a private tour of Shearwater Serviced Apartments at The Mornington, call the team on 1800 852 772.
The Mornington Retirement Village, 150 Mornington-Tyabb Rd, Mornington.
P: 5970 5500