As a family-owned and operated business, OnetoAnother, operated by the Buxton family, brings together a boutique style of retirement living in Bayside's Brighton with luxury independent living residences.
The Buxton family manages two communities in Brighton, The Crescent and The Granton under the banner of OnetoAnother, a name which has stemmed from the core value of their offering 'from one family to another'.
Managing Director Samantha Buxton said "Retirement Living may not be for everyone but the only regret we seem to hear is
'I wished we had done it earlier.' "It is simple – moving early typically translates into extended independence. Life on your terms".
Both villages are metres to Brighton's lively Church Street for dining, entertainment and shopping – home to more than 200 retailers.
The Crescent has 71 one and two-bedroom apartments, shared spaces include a licensed bistro, lounges where residents enjoy a coffee whilst reading the morning newspaper, a private dining room, gym, billiards, art studio, library and consulting suite for allied health professions. "The Crescent is beautifully designed and has stood the test of time."
While The Granton, the newest village has 35 one, two and three-bedroom apartments with features including a theatre, treatment room, a gym as part of the wellness centre, and a consulting suite.
There's also a seated bistro, bar, an exceptional refrigerated wine wall and an alfresco courtyard set amongst landscape gardens as well.
Another key element to the villages are the emergency call monitoring service, which gives peace of mind to families. "Our staff are there overnight in both villages. "The emergency call system is monitored 24 hours a day". We offer flexible levels of support as resident's needs change over time.
With a commitment to design and functionality, the villages are perfect for the next chapter in the lives of retirees eager to hold onto their independence and inner-Melbourne lifestyle.
Ms Buxton said we only create communities that we would love to live in and we want residents to be proud of where they live.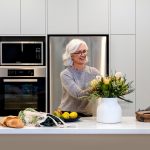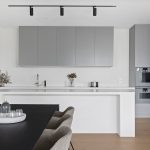 ---
Call today, for more information on the opportunity to secure one of these magnificent properties.
P: 1300 204 032