Give the gift of Hickinbotham at home, with the ultimate night of indulgence.
Included in your kit:
A bottle of Pinot noir paired with creamy white chocolate
A bottle of Cabernet Sauvignon paired with rich dark chocolate
A bottle of Riesling paired with smooth milk chocolate
Tasting notes and a wine and chocolate tasting guide.Please note the chocolates are 2x Lindt balls of each variety
Price $75 includes delivery or postage* normally valued at $120!
It's the ideal festive gift!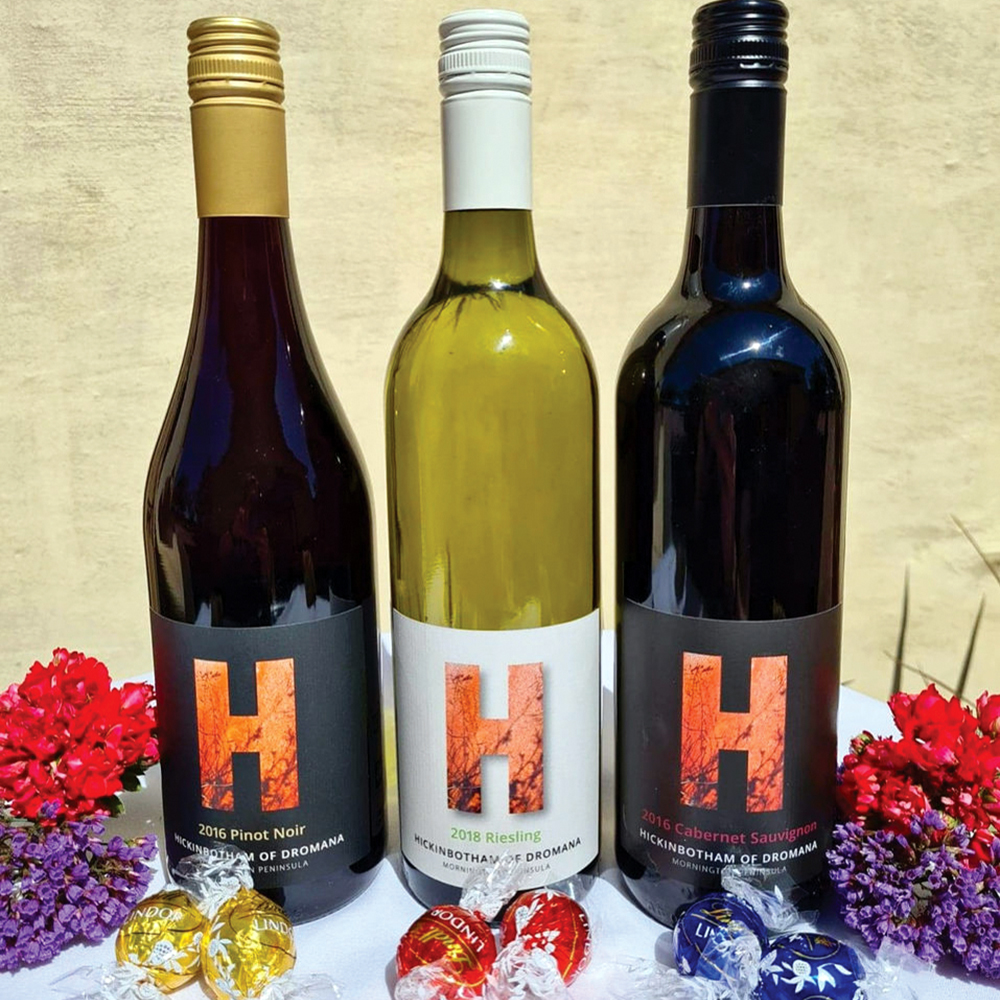 At home tasting kits and gift vouchers available online at hickinbotham.biz
*limited to Victoria
Peninsula Essence, Christmas Countdown Gift Guide – November 2020