Great advice, friendly service, creative solutions
It's not a new concept, framing artwork. It is, though, always rewarding to place that treasured piece up on the mantle, on the wall or in the office. At Dromana Picture Framing and Gallery, the consults ensure that by the time your artwork is presented in its new frame, you know you will have received a professionally made, high quality product tailored specifically to your needs.
A perfect collaboration between you and their team.
Not sure where to start? Heading to Dromana Picture Framing & Gallery is the right step. For each consultation, a member of the team is there to guide you and to discuss your preferences, options and provide recommendations for each piece. That painting that was once rolled up in a tube, those photos that had slipped in their old frames, broken glass, even the kids' art projects. Whatever your piece may be, if you want it on the wall, they are here to help you get it there and looking its best.
They believe in long lasting customer relationships, offering great advice and friendly service with creative solutions, taking the stress out of framing artwork of all shapes and sizes.
The craftsmanship, experience and affordable pricing is both accessible and consistent.
In recent years the business has expanded into a warehouse, just off the café strip of Dromana. The industrial walls are adorned with an ever-evolving collection of trending art prints, ethical, traditional and contemporary Indigenous paintings, local artists' photography and plenty of framing examples as inspiration for your own framing.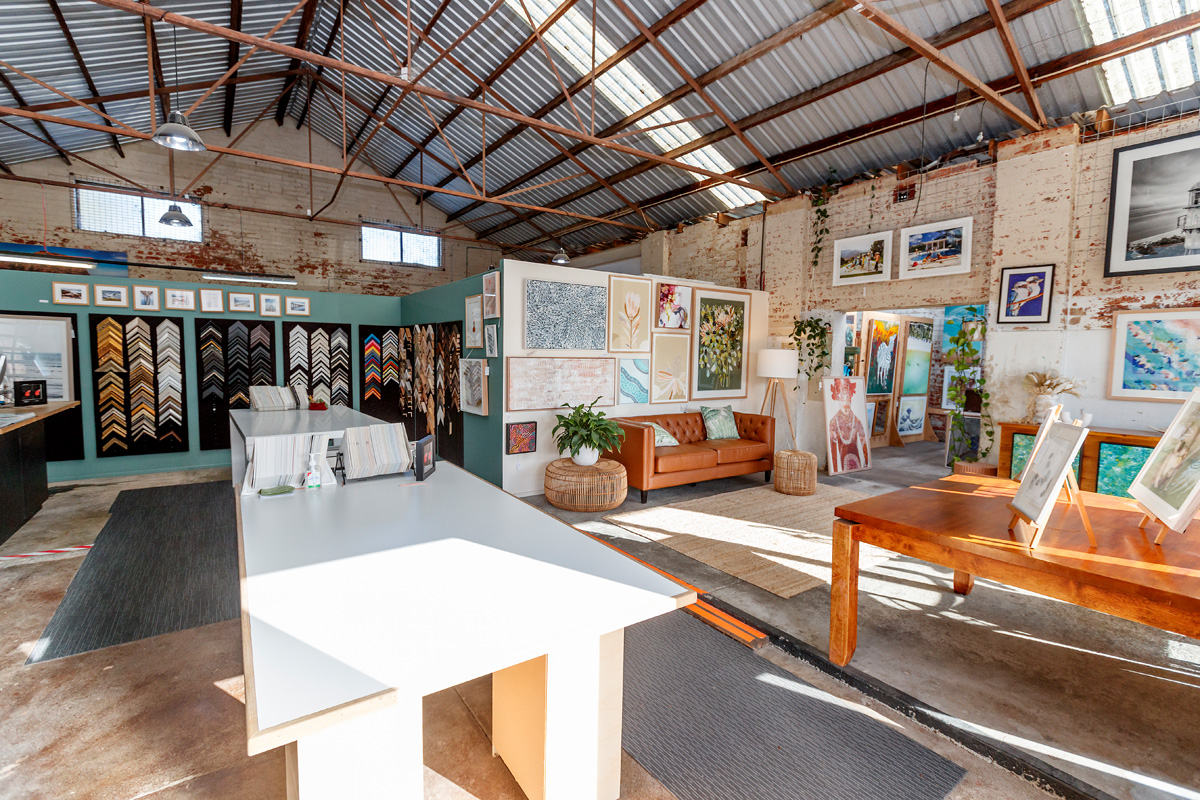 Come in and say hello! No appointment necessary; bring your items and have a chat with one of the friendly, creative staff. They will discuss what you are looking for, offer the most suitable framing options and have your artwork back to you in a few weeks. They can even deliver and hang your finished pieces. 
Open 9am -5pm Monday to Friday and 10am -2pm on Saturday.
A: 8 Beach Street, Dromana
P: 5981 8535