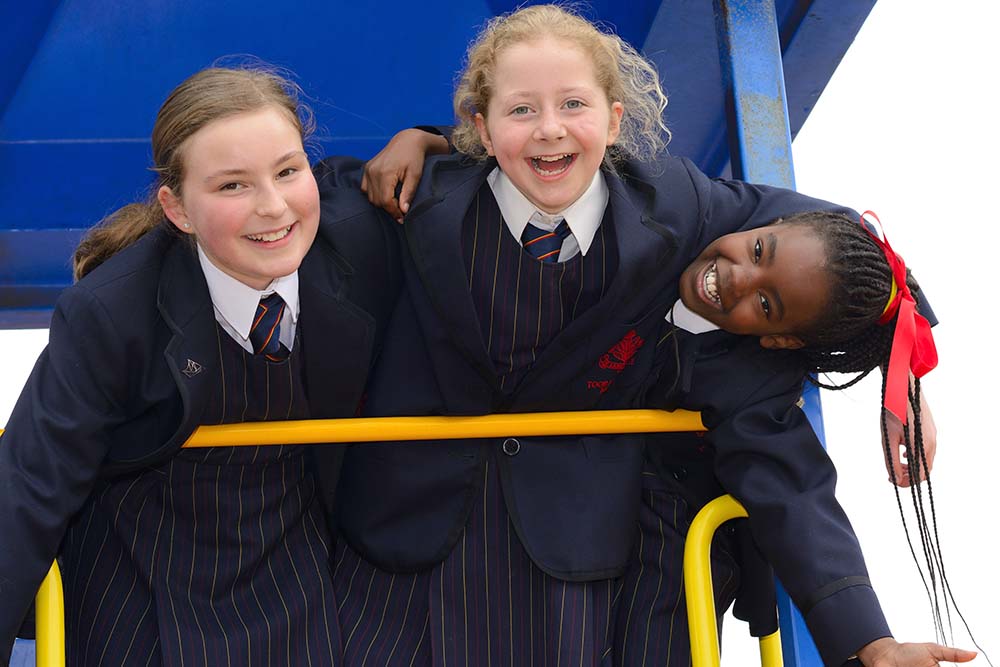 Research tells us that people who have the tools to support their wellbeing actively are more likely to have greater self-control, be better at self-regulation and coping, perform better in school, and have stronger relationships with the people around them.
At Toorak College, we aim to develop aspiring young people with confidence and character and equally prioritise the academic and personal growth of every student. To do this, we make sure that our students can make informed choices to strengthen their wellbeing that will enable them to live a more fulfilling life.
Every day at Toorak College starts with a 10-minute tutorial dedicated to developing lifelong wellbeing habits. By encouraging our students to incorporate small daily habits, such as practicing gratitude or mindfulness or taking the time to reflect on their week or connect with others, we are help them to understand themselves and the way they engage with the world around them.
Our senior students also undertake the Flourishing Survey to increase their wellbeing self-awareness, set wellbeing goals and track progress. By tracking 14 core wellbeing areas, students can identify their top wellbeing contributors and areas for development. This not only improves student-teacher pastoral conversations but ensures students are in a better position to be able to take ownership of their own wellbeing.
Wellbeing is embedded into Toorak's curriculum at all year levels via Seligman's PERMA+H Theory of Wellbeing.
'Taught' curriculum is where we use specialist teachers and guest speakers to educate our students of theory, research, and real-life application of these elements.
'Caught' curriculum is where we are able to catch these moments and invite students to reflect on their reaction and their success or failures by working through the obstacle or event. This could happen 'on the fly' in a classroom or in the playground with friends. Experiential opportunities, such as camps, also allow students to step outside their comfort zone so they can find their pinch points in a safe and supportive community.
P – Positive Emotion. Positive emotion is more than just 'happiness' and includes emotions such as amusement, hope, joy and pride. Taking time to find things you are grateful for in your life, spending time with people you care about, and doing activities you enjoy can help raise your positive emotions.
E – Engagement. When we are engaged in things that we love doing, we lose track of time and live in the moment. Practising mindfulness techniques, appreciating being in the 'now', and identifying your character strengths are all ways to build engagement.
R – Relationships. Humans are inherently social creatures and positive relationships have a significant impact on our wellbeing. Making new friends, having conversations with people you don't know well, or reconnecting with people you haven't seen for a while are all ways to build relationships.
M – Meaning. To have a sense of meaning, we need to feel that what we do is valuable and worthwhile. Finding your passion or working towards a higher purpose looks different for everybody so understanding and embracing your authentic self is key to finding meaning.
A – Accomplishment. Accomplishment contributes to our wellbeing, although, it often occurs hand-in-hand with setback so having grit, resilience, and perseverance is critical.
H – Health. Exercise, sleep, and nutrition all contribute to our physical and mental health. Eating well and establishing routines that nourish your mind and your body are important in maintaining wellbeing.
The University of Pennsylvania's faculty of Positive Psychology says it best: "A good life for one person is not necessarily a good life for another. There are many different routes to a flourishing life."
At Toorak, we aim to give our students the skills and education to form habits to allow them to find their unique 'good life.'
A: 73-93 Old Mornington Rd, Mount Eliza
P: 9788 7200
Peninsula Essence, Education & Training Feature – March 2021