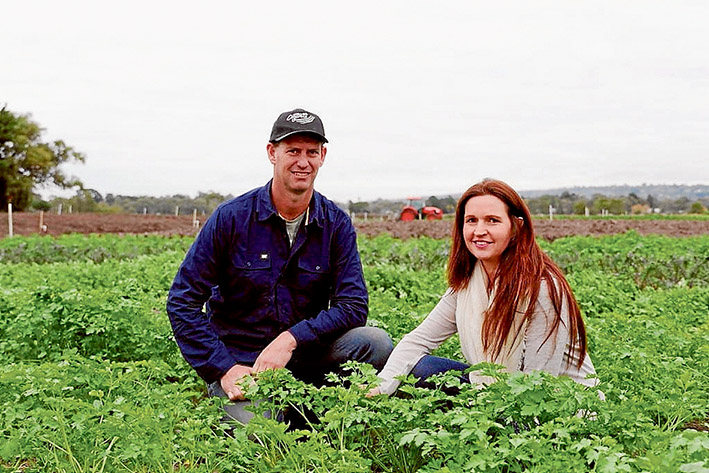 THE 11th Victorian Agribusiness Summit will be held at "Lindenderry at Red Hill", Mornington Peninsula on July 30 and 31.  The Victorian Agribusiness Council with generous partnership support from the Mornington Peninsula Shire, regional and local agribusinesses and the ANZ will deliver a not to miss programme.
The event commences with "Mornington on Your Plate", a dinner to celebrate local and regional food and agribusiness. An action packed evening to rival the talents and glitz of "Master Chef" will be presented. Local identity, Tim Hollands will entertain guests with creations by Lindenderry's World Award Winning Executive Chef, Michael Greenlaw, veteran of Vue De Monde and Atlantis The Palm, Dubai.  Local delights such as Hillock Downs succulent beef, and sour cherries will be on the menu.
The Summit theme, "Agribusiness and Investment – the Dining Boom Summit", will be opened by the Hon Jaala Pulford, Minister for Agriculture and Regional Development. The program will deliver a challenging array of speakers including Campbell Jeffrey, an Agribusiness expert operating in China for over 30 years, Steve Marshall, a co-owner of Peninsula Avocados – which processes and markets avocados and Mike Farnill, Sunnyridge Strawberry Farm which has experienced substantial 5 year growth.   
The event will put Mornington Peninsula agribusiness on the map. The contribution of the agribusiness sector to the local economy is substantial, yet understated. Located close to Melbourne the region is highly productive and delivers a diverse array of food. The sector is the largest employer in the region. Interaction with local growers, distributers and organisations is central to the sustainable economic growth of the sector and spin off effects for other industries such as tourism. Gillian Stewart, will highlight the importance of the agribusiness sector to the area and the opportunities presented being in close geographical location to Melbourne.
Bookings can be made at:  www.trybooking.com/132011 Places are limited.