What started as a one-off pop-up exhibition in the Flinders Village Cafe in February 2009 presented by art writers and gallery directors Susan McCulloch OAM and Emily McCulloch Childs, has grown to become a leading gallery that represents some of Australia's most prestigious Aboriginal artists, as well as those of mid-career and rising star status.
Backgrounding the gallery and the wide range of works in its exhibition program and regularly changing displays, is the McCullochs' 30+ year experience as art writers and book publishers on Australian and Aboriginal art.
Everywhen's August exhibition features black and white based paintings, barks and sculptures. While most of the works are monochrome, others include complementary colours of reds, ochres, and deep blues.
"Black and white has been an enduring theme in Aboriginal art for many decades," says Susan McCulloch. "Paring back the colours allows the design elements to shine."
More the 30 works include acrylic paintings from the Western and Central Desert, the Kimberley, Utopia, the APY Lands and Arnhem Land. Highlights include a lyrical black, white and pink work by the APY Land's Raylene Walatinna and Daisy Barney; monochrome versions of Utopia artist Janet Golder Kngwarreye's "My Country' series and barks and ceremonial poles from East Arnhem Land in neutral natural materials.
"There's a great mix of the contemporary and traditional in black and white which works well in both a domestic or business setting," says Susan.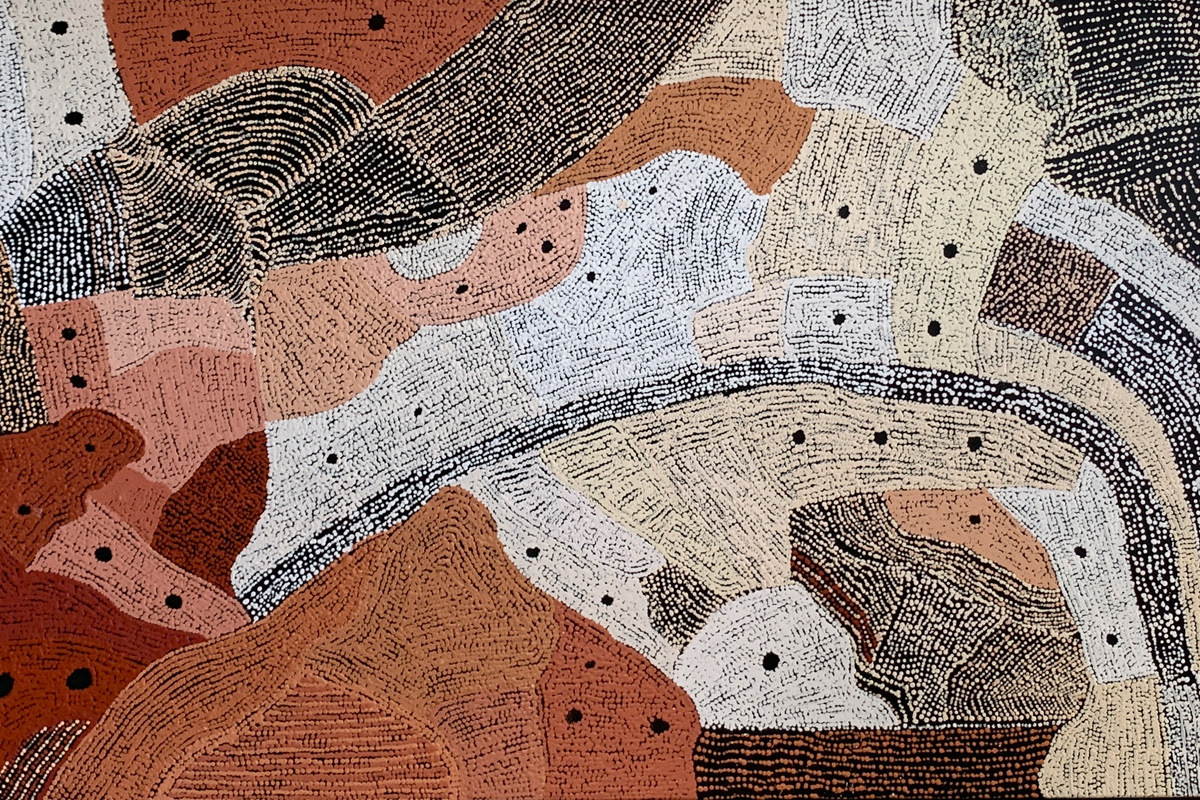 In Black & White runs August 12 – 30
View online and in the gallery
Everywhen Artspace – Open Friday – Tuesday 11am – 4pm
A: 39 Cook Street, Flinders
P: 5989 0496