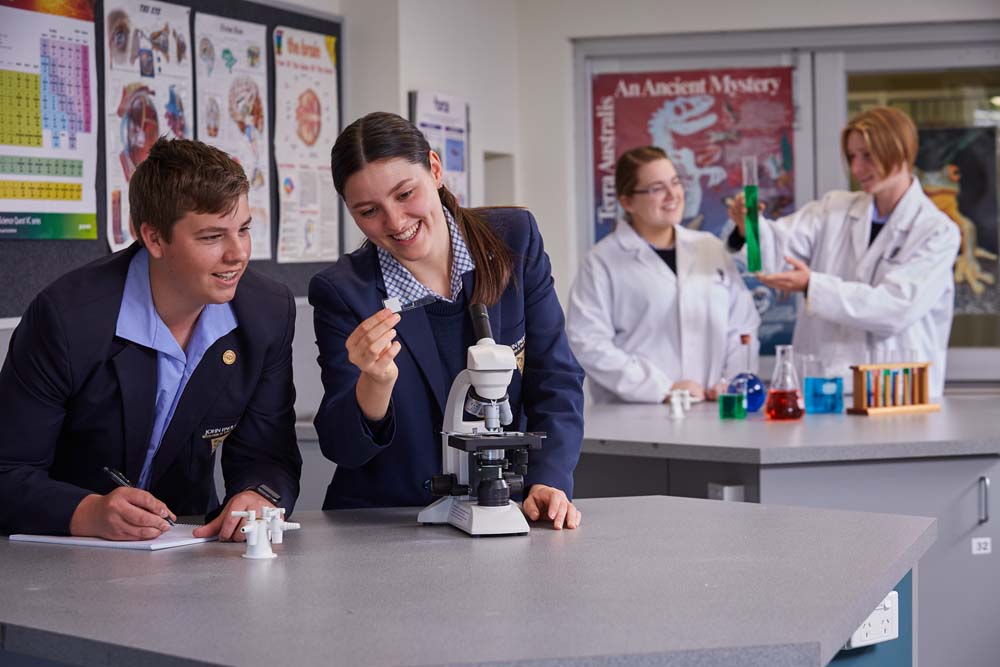 A community of vibrant learning where each student is supported and challenged to achieve excellence
John Paul College is a co-educational Catholic Secondary School in Frankston, with a commitment to maintaining an environment and culture where all members of the College community experience a sense of belonging and are recognised as unique individuals.
Principal Mr John Visentin says "John Paul College is a vibrant learning community where each student is supported and challenged to achieve excellence. We offer an education that promotes resilience and faith in action. We are committed to maintaining high positive expectations and are attentive to the needs, goals and abilities of every student."
At the heart of the College is the desire for each student to flourish across religious, physical, cognitive, emotional and social domains. Students enjoy coming to school as their personal narrative is known, respected and valued. A diverse and rich curriculum is provided in all year levels to ensure interests, talents and aspirations are catered for and nurtured.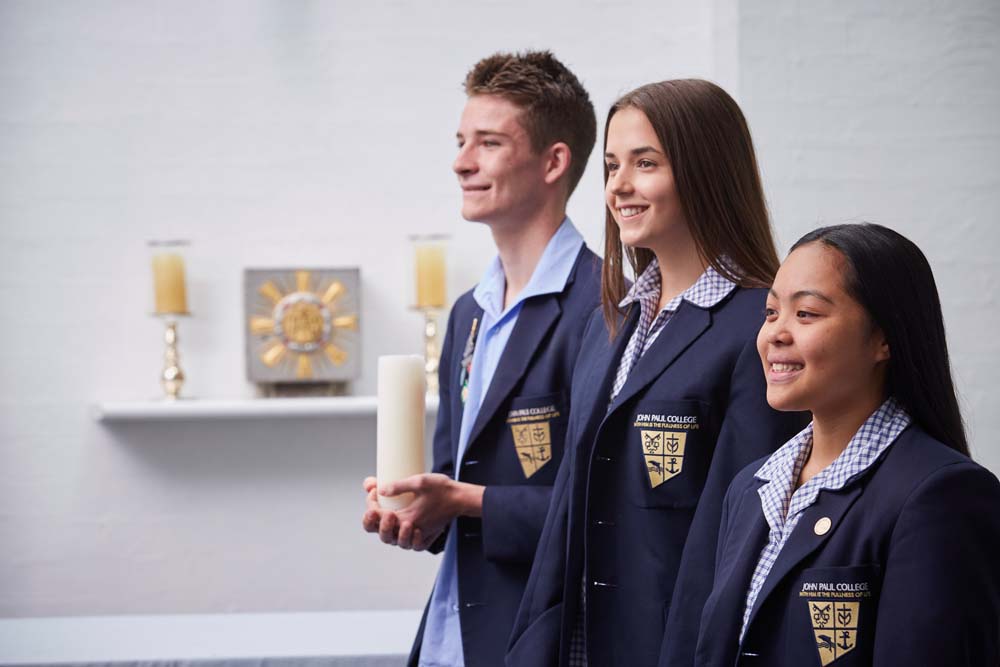 We aim to challenge students, to inspire them to achieve, to explore, to understand different ways of thinking and to take advantage of the many opportunities that are available to them. An array of extracurricular activities are on offer at John Paul College, including sports, debating, public speaking, community service, youth ministry, social justice, chess club and performing arts.
John Paul College offers students the opportunity to experience community life in a faith-filled environment. Each student is invited to develop their personal faith through sacramental celebration, prayer, liturgy, year level retreats, social justice initiatives, fundraising efforts and immersion programs to the Philippines, East Timor and India.
The College grounds are large and beautifully landscaped, providing plenty of space for students to learn and socialise. Our state-of-the-art facilities include a modern and well-appointed Resource Centre, sporting grounds and courts, Individual Learning Centre, VCAL dedicated classrooms and fully equipped Food Technology Centre and Science laboratories.
The Ngargee Centre for Performing and Visual Arts is a wonderfully appointed space comprising modern facilities for music, drama, dance, media and fine arts. Involvement in the Arts provides students with the platform to develop their creativity and confidence in a supportive, challenging and engaging environment.
Sporting opportunities are wide and varied for students at all year levels in both individual and team competitions. Students of all skill levels are encouraged to participate through the House Swimming, Athletics and Cross-country carnivals and those who excel are supported to go on to higher level competitions at regional, state and national levels.
Book a College Tour online via our website today to discover what makes John Paul College a place to learn, grow and thrive.
Peninsula Essence, Education & Training Feature – March 2021