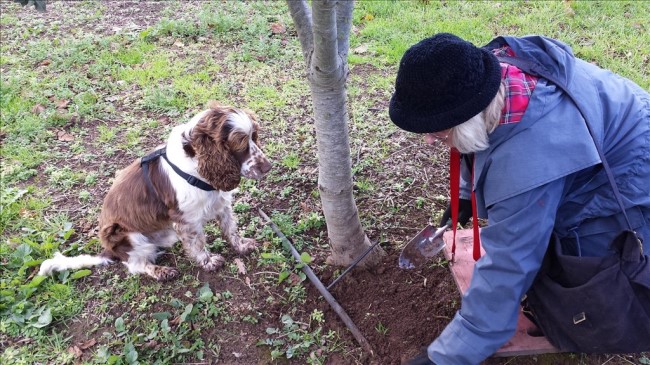 Saturday 3rd August 2019
Experience the thrill of a truffle hunt. Jenny McAuley and her super sniffer truffle dog Thomas will lead you through the oak and hazelnut trees of this private Red Hill Truffiere. You will have the opportunity to taste, smell, handle, photograph and even purchase freshly harvested truffle.
Jenny will discuss growing, harvesting and cooking with truffle before you enjoy a light lunch of truffle produce and dishes.