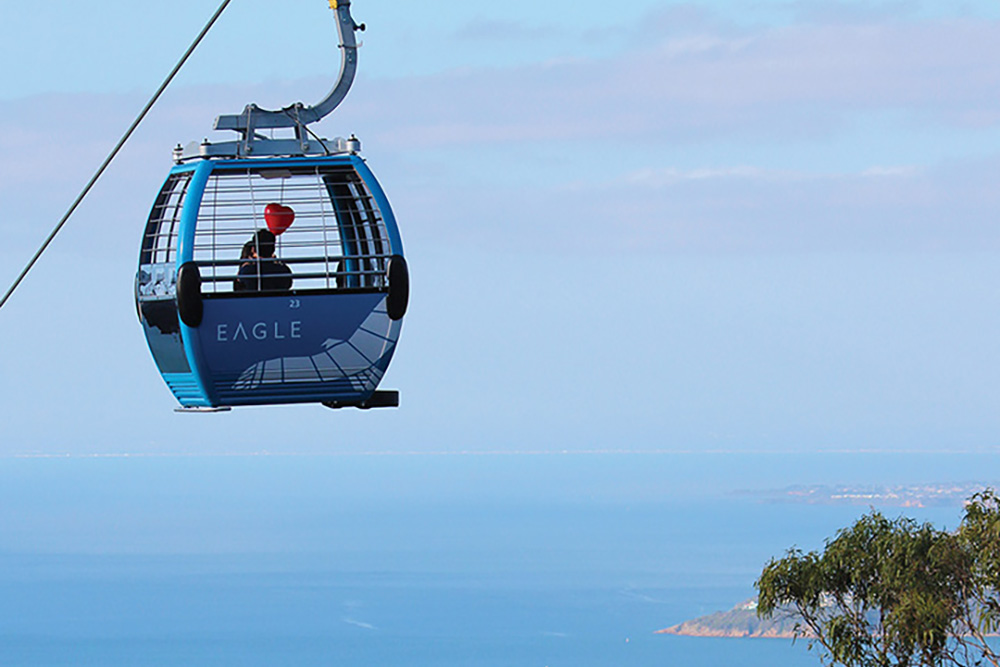 Ahhh… Valentine's Day. The perfect time to spoil the one you love.
Arrgh… but sadly this year, perfect timing is never a guaranteed thing!
But not to be outsmarted by the changing times we have become used to, Covid will not stop the love here at Arthurs Seat Eagle.
The Eagle has 'pressed pause' on regular Valentine's celebrations and moved the whole event a month along. After all, Sunday the 14th is still the same(ish) even if it is in March.
For a special 'date night' option to belatedly celebrate Valentine's Day, a private gondola soaring with your sweetheart could be the perfect surprise experience you need.
You'll take an extended twilight flight (1 Hour), with two glasses of T'gallant sparkling (or alternate beverage), matched with a gourmet grazing platter and a sweet treat by Mornington Peninsula Chocolaterie. Oh, and of course a single red rose by Artful Blooms to give your chosen one!
That's right, you can now soar high above the bay in your private gondola while sipping a glass of wine and snacking on a gourmet platter. Fancy an extra drink on your journey? Book in for a 'top up', and as you glide through the station one of our team will refill your glass so you can keep on enjoying those views without leaving your seat!
Surprise your Valentine, Galentine or Palentine with this unique night out!
This romantic package for two is $140 and is available on Sunday 14th March 2021. Book Online.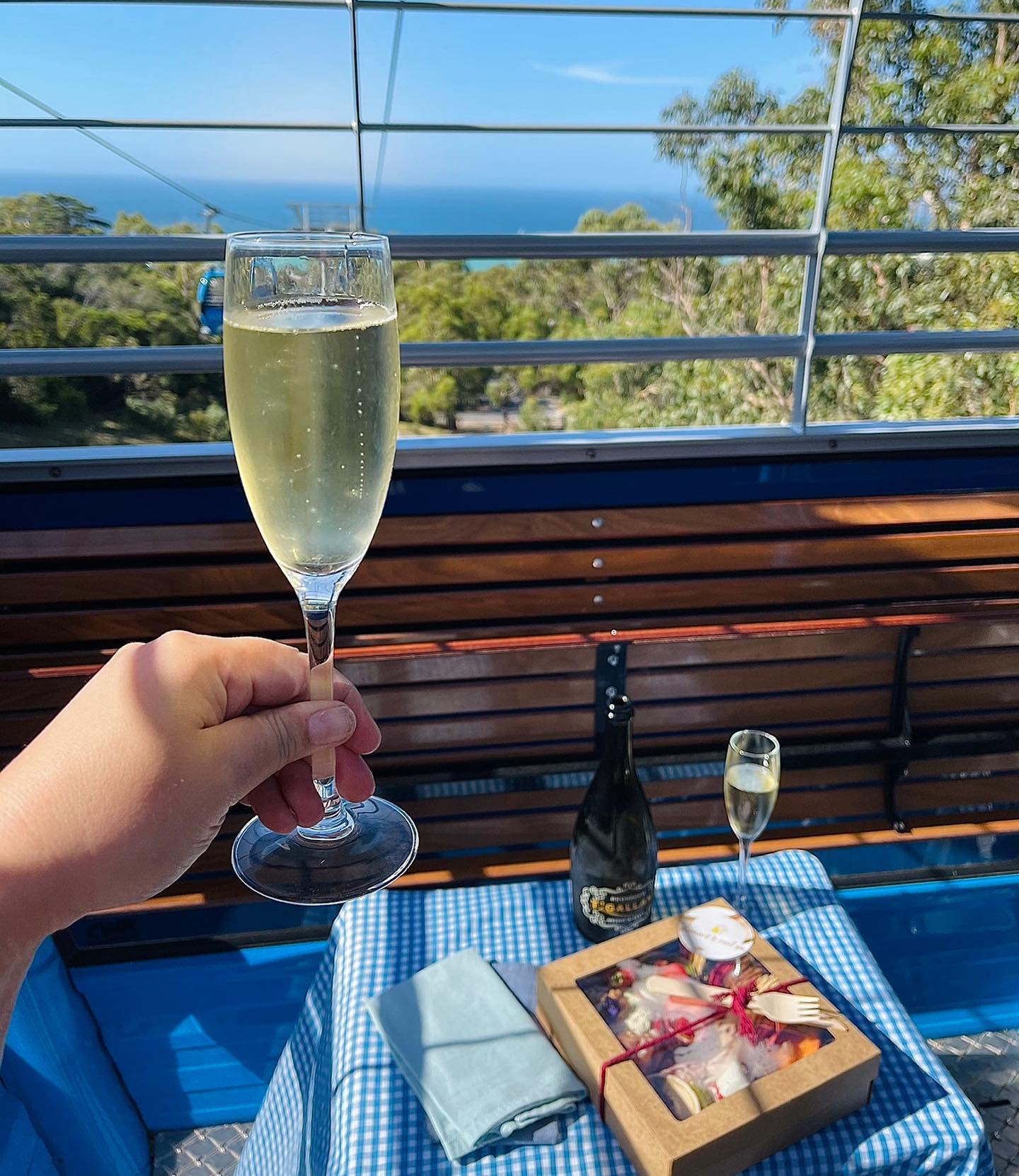 ---
A: 1085 Arthurs Seat Rd, Arthurs Seat
W: aseagle.com.au/soaring-valentine