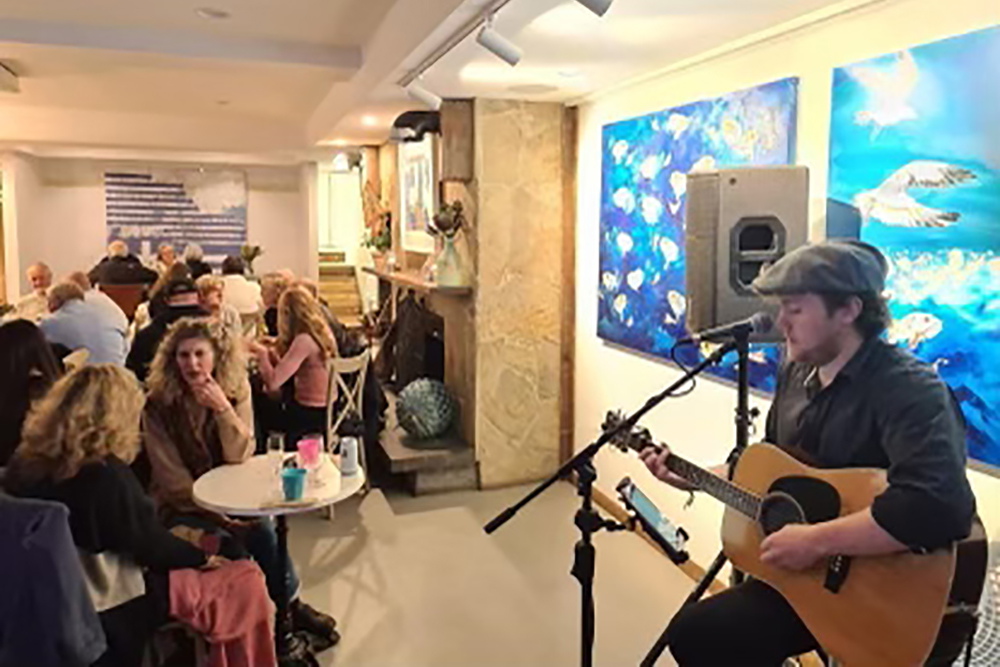 Limani Portsea opened last December and already the venue has garnered a great response from the community.
The café and wine bar has a variety of offerings to enjoy from wine tasting events showcasing local wineries to live music every Saturday night from 5:30pm. They also cater for private functions and events.
Patrons can expect a relaxed Mediterranean influenced mezze menu at Limani, with dishes such as prawn saganaki, grilled calamari, Greek lamb, moussaka, and marinated peppers. An extensive range of dishes are also available for takeaway.
Everything is made from scratch, with all-natural ingredients and all local produce. A lot of time has been invested in researching local producers, including local wines on offer from Montalto, Portsea Estate, Quealy, Kerri Green and Abelli Estates all of which are available to enjoy inhouse or take away.
The vision for the venue is a place that is all about community and comfort. One where patrons can casually stroll off the beach and sit by the inviting fireplace to enjoy a cup of smooth Niccolo coffee or a glass of wine with a traditional Mediterranean meal.
When it's busy in Portsea, the buzz outside is amazing and the energy is contagious making Limani the perfect venue for live music. Supporting local peninsula artists, the live music is typically acoustic, jazz, blues, or folk providing an intimate mood with a great vibe. Some of the featured live artists are James Franklin, who entertains with a pinch of folk, a handful of soul and a smooth cool vibe, Aaron Pollock, a 2020 International Blues Challenge finalist, singer/songwriter and local peninsula favourite Simon Trist, the super talented Joshua Batten who sings great blues and roots, and Chris Cavill who sings beautiful songs of life, love, loss and adventure.
With the cooler months looming and overseas trips still uncertain, some Mediterranean magic at Limani Portsea will certainly be a welcome holiday at home. And with Aegean Designs located next door you can really immerse all the senses.
Follow us on socials for updated live music and event news.
Peninsula Essence, Explore Local this Winter – June 2021
*Opening times may very at this time. Confirm with venue regarding COVID-19 density number restrictions.